What We Offer
Succeeding in today's marketplace requires data, clear targeting, and a nimble approach to capitalize on opportunities.
At Innovacean, we leverage best-of-class tools to provide you with deep insights, data-driven strategies, and comprehensive marketing. But we don't stop there. We observe, adapt, and refine. It's a perpetual cycle of learning, creation, and execution.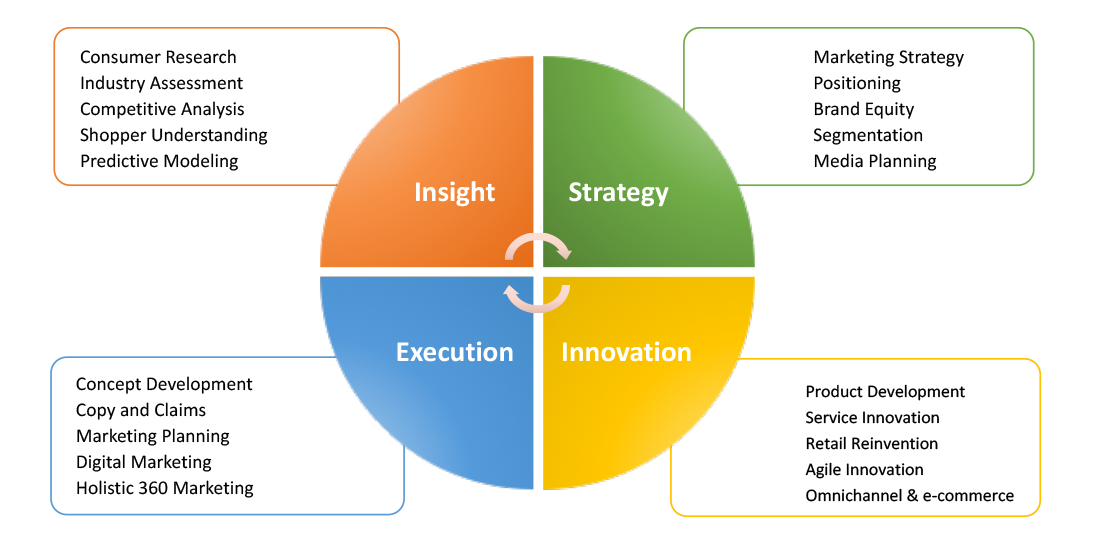 Our 3-D Approach
The foundation for success is knowledge. We start by gathering and analyzing data and discovering key insights. We develop strategies and marketing plans and execute.